Les Inner Wheel nous ont fait le plaisir de nous rendre visite pour le 5è anniversaire de l'école Margarett. Nous les remercions vivement pour l'intérêt qu'elles portent à nos enfants d'Amparihibe.
The Inner Wheel gave us the pleasure to visit us for the 5th anniversary of the Margarett school. We thank them very much for their interest in our Amparihibe children.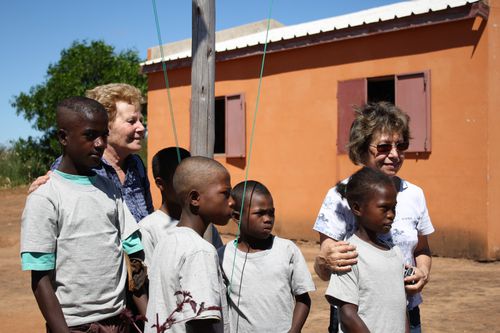 Les enfants leur ont exprimé leur reconnaissance grâce à un petit spectacle qui a fait le bonheur des invitées mais aussi des parents.
The children expressed their gratitude with a little show that delighted guests as well as parents.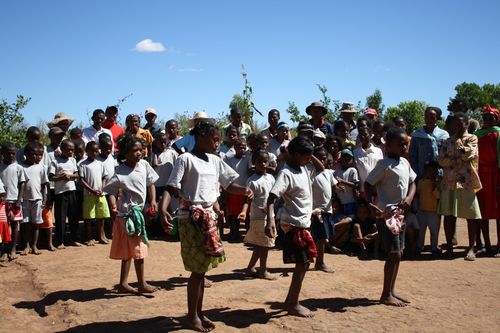 Fidèles à leurs habitudes, les Inner Wheel ne sont pas venues les mains vides. Elles ont emmené beaucoup d'effets scolaires mais aussi des friandises qui ont fait le plaisir des petits et de grands.
Faithful to their habits, the Inner Wheel did not come with empty hands. They brought a lot of school supplies but also treats that were the delight of young and old.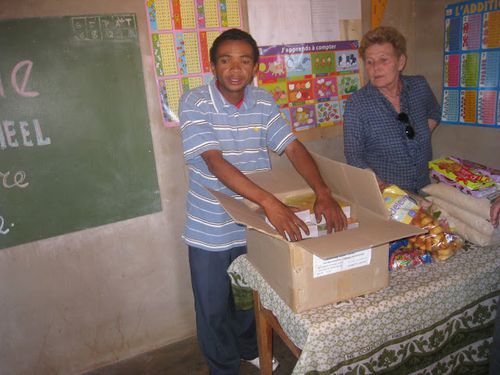 Nous avons passé une journée chargée d'émotion. Merci encore aux Inner Wheel.  
We spent a day full with emotions. Thanks again to the Inner Wheel.
Tiana RAZAFINTSALAMA
Vice président Soleil Marmailles.
www.soleil-maramilles.com